Easy As 1 - 2 - 3 . . . Water-Sow-Grow!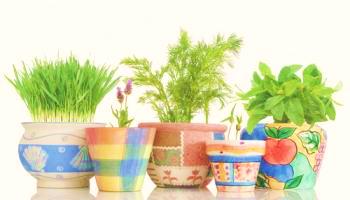 Grow a delicious, easy-care herb garden at home with a beautiful Herb Garden Kit. No green thumb? No worries! The DIY Kits come with everything you'll need to cultivate a range of herbs and salad veggies quickly and efficiently, including step-by-step instructions. You can also access our handy How To Video right here.
Re-usable Propagators are neat and convenient and offer the optimal environment for seed growth, add Coir jiffy pellets growing medium, and you'll have a jump start for even the hardest to grow seeds. Sow and grow seeds, then transplant them directly into pots or an outdoor garden.
We have awesome and affordable Gifts worth giving for any occasion or event. Encourage a love of gardening and fresh produce by gifting a Herb Garden Kit delivered right to their door, or get started on your own unique garden today.
Our customer service is second to none, so place your order today with our secure Checkout
And enjoy same day/next day $3 Australia Post shipping
---