Easy As 1 - 2 - 3 . . . Water-Sow-Grow!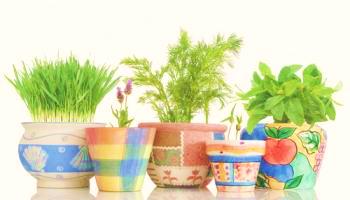 Grow a delicious, easy-care herb garden at home with our beautiful Herb Garden Kits. The DIY Kits come with everything you'll need to cultivate a range of herbs and salad vegetables quickly and efficiently. Don't have a green thumb? No worries! We take all the effort and guesswork out by providing step by step instructions with each Kit, and you can also access a handy How To Video right here on our website.
Re-usable Propagators are neat and convenient and offer the optimal environment for seed growth, and coupled with Coir jiffy pellets, you'll have a mess-free garden that will sustain even the hardest to grow seeds. And best of all, Kits take under 30 minutes to set up.
Kits include quality herb seeds, with favourites like parsley, sweet basil, oregano, thyme in our Culinary Kit, or go for our Salsa Kit with coriander, Chilli and cherry tomatoes - you will creating divine dishes with your fresh herbs in no time!
High quality seeds are:
Non GMO
Open pollinated
Organic and certified organic
Our Kits are a gorgeous gift idea for friends and family, go green for any occasion. Encourage a love of gardening and fresh produce by gifting a Herb Garden Kit, or get started yourself and grow the herb garden you've day-dreamed about.
We love our Herb Garden Kits - and so will you! Our customer service is second to none, so order today via our secure Checkout, to enjoy fast Australia Post shipping.
---